Humbucker & P.A.F Pickups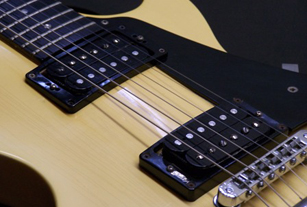 P.A.F's, Humbuckers, Mini's, & Firebirds
Fender-Spaced Pickups - 53mm Spacing


- Slugs, reverse engineered to exact 1959 P.A.F Alloy, No Copper Nickel Plating
- Keeper Bars, reverse engineered to exact 1959 P.A.F Alloy
- Screws, Reverse engineered to exact 1959 P.A.F Alloy, No Copper Nickel Plating
- Baseplates, Threaded Polepiece holes, Vintage Correct Alloy Nickel Silver, Long Leg, 49.2mm Spacing
- Magnets, We offer a 1959 P.A.F Long Bar Magnet, Laboratory Analyzed & Reproduced to the exact elemental composition as a REAL 1959 P.A.F magnet.
- Bobbins, Vintage Butyrate, 49.2mm Spacing, Black, Zebra, Reverse Z
ebra, & Cream Covered
- Covers, Nickel Silver, Nickel Plating, 49.2mm Spacing
-------------------------------
Klein Pickups offers traditional P.A.F style Humbucker replacement pickups. Looking for blues, rock, jazz tone replacement humbuckers for your Gibson or Fender guitar? You won't go wrong with any of Klein Pickups humbuckers.
_________________________________________________________________________________