--Where do you ship?
We ship world wide, the most common international carrier is DHL, UPS, FedEx, & EMS which has never lost a package of ours & delivers in 1-5 days time (Asia & Australia is about 5 -7 days) upon dispatch. The price varies and the shopping cart calculates the shipping cost & alternate methods if available for your country.
--How much is shipping?
Shipping cost varies for each destination. You can view the shipping options in the shopping cart.
--How long does it take to ship my order?
We strive to get all orders shipped within 2 - 3 weeks or less. On occasion it may take over that time due to the volume of orders. Mr. Klein has built this business on his talent on building pickups. Mr. Klein still to this day builds every single pickup that leaves this facility. Unlike other companies, when you buy a Klein Pickup, you are getting a pickup built by the man who started the business. Federal, State, and County Restrictions due to Covid-19 can delay order. It is becoming less frequent but there are still logistic problems due to Covid-19, mostly with international shipping and shortages of parts. We have built our reputation on amazing vintage tone, certain steps in the manufacturing process can't be rushed. As a family owned small business, thank you for your support.
--Will I get a tracking number for my order?
Yes, all orders will have a tracking number provided. The tracking number is provided upon the completion of the order and package shipped. Some types of shipping will require a signature for delivery.
--Output Readings.
We publish average output readings for the majority of our pickups for a customer to use as a reference. The actual output measurement (DCR) will vary based on temperature. In the spring/summer months the actual readings will read higher. In the fall/winter months the actual readings will read lower. This is normal and does not affect the performance of the pickup. We wind all of our models to a set number of turns of copper wire, not a fixed (DCR) number.
--Are your pickups RWRP?
Some models are RWRP by default. All of our Epic Series - Vintage Reproduction pickups are Not RWRP by default. This is because RWRP was not offered until the mid 1980s. We do offer for free to RWRP any set should you prefer it that way. Just make an order note about RWRP in the "Order Notes" box while your item is in the shopping cart.
--What pickup height do you recommend?
We recommend to start adjusting anywhere from 5/64" to 3/64". Everybody has their own personal taste so we recommend that you spend some time tweaking the heights to suit your taste. Remember, there is no right or wrong way, as long as you like the tone.
--Do you offer Loaded Pickguards?
Yes we do. For each stratocaster model, there is a drop down menu box titled "Options" which you can scroll down and find the loaded pickguards.
We also offer Pre-Wired Assemblies (for those who already have your pickguard) which comprise of a full set of pickups plus all the electronics wired together into a single assembly. The only difference from a loaded pickguard is that it doesn't come with the pickguard or knobs. It comes mounted to a piece of fiber board and simply remove from the board and install on your current pickguard.
--Do you offer single pickups or just full sets?
Each model offers complete sets and individuals. For each model there is a drop down menu box titled "Options" which you can scroll down to select which individual pickup you want to buy.
--Do you offer custom pickups
Yes we do, if you have a design for a pickup and you would like it to come to fruition, just email us [email protected] and we would love to discuss it with you.
--Do you offer just parts?
Yes we do, you can see our full selection of parts on the "Guitar Parts" page on the website.
--Do you offer "F-Spacing" or Fender spacing for your humbuckers?
Yes we do. Any of our models can be ordered in fender spacing. There isn't any difference in the cost for this option. When ordering, on the shopping cart page just make an indication of this on the "Order Notes" You can also just email us with your order notes too if you forget.
--Do you offer uncovered humbuckers?
Yes we do. We offer uncovered black/black, black/cream, cream/black configurations.
--Why do you not offer cream/cream uncovered humbuckers?
Cream/Cream humbuckers are trademarked by another pickup company. For this reason, we don't offer cream/cream humbuckers.
--Do you offer discounts to guitar manufacturers?
If you are a guitar manufacturer, please email our sales department and we can discuss the offering of Klein Pickups in your guitars.
--Do you have dealers?
Yes we do. You can see our current list of dealers on the "Dealer" page on the website. If you own a music store and want the opportunity to carry our pickups, please email our sales department.
--Do you have an artist discount?
If you are a touring musician, email our sales department your media packet and they will contact you.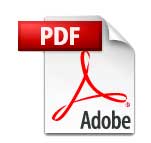 Stratocaster Wiring Diagram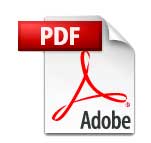 Stratocaster Tapped Wiring Diagram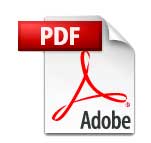 Input Jack Installation

--Do you offer repair services for pickups?
Yes we do. We offer a discounted repair cost for all Klein Pickups models should you accidentally damage your pickup.
We also offer repair/rewind services for vintage pickups. You can see our price sheet below.

Vintage Guitar Pickup Rewinds
Circa 1979 & Earlier

Price

Stratocaster Single Coils


$100.00

Telecaster Neck with Cover


$100.00

Telecaster Bridge Cotton Wrapped


$120.00

Humbuckers (Gibson Style) Per Coil


$80.00

P-Bass Coils Per Coil

$60.00

P-90 Pickups


$100.00

Guitar Pickup Repairs

New Pickup Leads / Per Pickup (Strat, Tele, J & P Bass, & Jaguar)


$15.00

New Telecaster Neck Pickup Cover Installed


$20.00

New Telecaster Bridge Baseplate Installed


$20.00

Repotting


$10.00/ea

Repair Hourly Rate


$75.00/hr

More Services Available. Please Contact Us