Bass Pickups → 1958 Epic Series Precision Bass Pickup (P-Bass)
1958 Epic Series Precision Bass Pickup (P-Bass) 1958 EPIC SERIES Precision Bass Pickup (P-Bass) Authentic in Every Way
100% Accurate Reproduction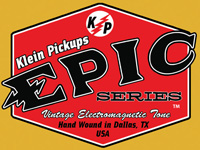 - Magnets, Our Epic Series 1958 Pickups use Original Fender Alloy Alnico 5 Magnets From 1958. We sent Original magnets from a 1958 pickup to an Independent Laboratory for Metallurgical Chemical Analysis Testing. We then contracted direct with our magnet manufacturer to get the Alnico 5 magnets Specially Poured to the exact composition of the Originals. We are the only manufacturer who offers this. Pure, Sweet, and Authentic Tone.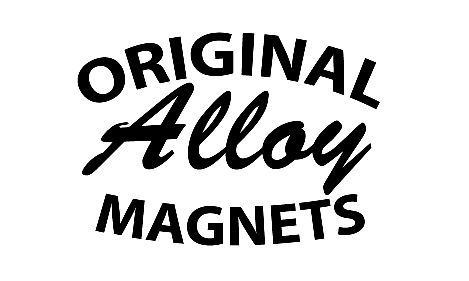 - Wire
,
our 42ga Plain Enamel wire is not just stock wire. We have sent dozens of samples of wire from early stratocasters for analysis. We get our 42ga Plain Enamel built to the exact specs of the samples we have had analyzed. Exact Resistance, Exact ID & OD, & Color matching. Our 42ga Plain Enamel Wire is the most authentic and accurate Magnet Wire Available. As Authentic as it can possibly get.
- Tone,
the tone of our Authentic 1958 pickups is just amazing. You will never hear a more pure sounding 1958 Bass Reproduction pickup. People often ask us why vintage pickups sound so good. Well, the main reason why is that materials used in the 50s & 60's are not the same as today's off the shelf parts. Replicating every alloy, every element, every aspect of a pickup is why our 1958 Epic Series Pickups sound identical to a real 1958 pickup. We get every part of the Epic 1958 pickups specially manufactured, only for us, from an actual 1958 pickup. 1958 Epic P-Bass pickups have a Big and Fat low end that just thumps, often not associated with current magnets as current magnets have a nasty Mid Range presence that also pairs with the chunkiness. The mids on the 1958 set are very solid, not overbearing but are shifted to the lower mid frequencies not the upper dark mids. The treble is crystal clear and melodic.
- Compression, the
the 1958 Precision Bass is a slight bit warmer compared to the 1959 Epic's. They have a lot of thump in the low end and low mids, especially on the G string. As found in 1959, the pole pieces under the "A" string are raised. To summarize it, the 1958 P Bass pickup captures the Pre-CBS era smooth and delicate tone, vintage old style sound with smooth caressing lows
.
All pickups are "Flash Potted" to avoid microphonic squeal but still retains the natural characteristics just like original pickups.
Lacquer Potting offered at no additional cost but will increase the production time by a minimum 48-72 hours for nitro cure time.
Left Hand Available - No Extra Charge
Output: 10.5k