1969 Epic Series Stratocaster Pickups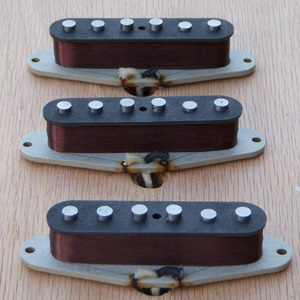 1969 EPIC SERIES Stratocaster Pickup Set Authentic in Every Way, We Have Recreated The Tone!
100% Accurate Reproduction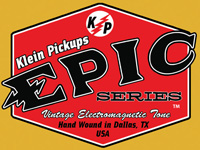 - Magnets, Our Epic Series 1969 Pickups use Original Fender Alloy Alnico 5 Magnets From 1969. We sent Original magnets from a 1969 pickup to an Independent Laboratory for Metallurgical Chemical Analysis Testing. We then contracted direct with our magnet manufacturer to get the Alnico 5 magnets Specially Poured to the exact composition of the Originals. We are the only manufacturer who offers this. Pure, Sweet, and Authentic Tone.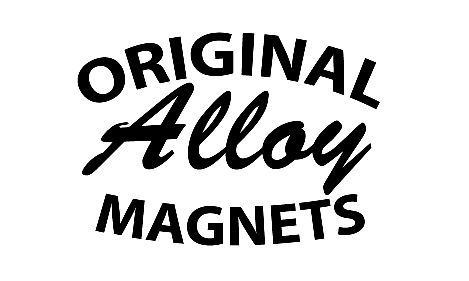 - Wire,
our 42ga Plain Enamel wire is not just stock wire. We sent in samples from this Original Pickup to get analyzed. We get our 42ga Plain Enamel wire built to the exact specs of the samples we have had analyzed. Exact Resistance, Exact ID & OD, & Color matching. Our 42ga Plain Enamel Wire is the most authentic and accurate Magnet Wire Available. Our 1969 42ga Plain Enamel wire for the 1969 Spec is ONLY USED ON THE 1969 Models. Authentic as it can possibly get.
- Tone,
the tone of our Authentic 1969 pickups is dead reminiscent to the days of Woodstock. The bass response of the 1969 Original Alloy Magnets is tight, it has a little bit more of a punch to the bass than previous Pre CBS Era stratocaster pickups. The mid range is more balanced to the bass frequencies, it's not a dark or heavily driven mid range. The treble frequencies are bright and clean, a very nice compliment to the bass and mid range frequency responses.
- Compression,
the current Alnico 5 alloy is very strong, very bright, & has quite a brittle edginess. One of the first things that is noticeable is that original magnets aren't as strong. This is not due to demagnetizing, but it's due to the chemical composition. These pickups have a brighter compression compared to a darker mid range compression. They have more of a bass compression than a mid range dark driving compression which lends to a cleaner, more crunchy OD tone, not a middy compression.
1969 is the first EPIC SERIES model pickups that were are offering to the guitar community. We had high hopes with this pickup as it's a very popular year, need we name artists. The results were astounding when we first put these pickups into our test strat (MIM). Through a marshall or a Blackface amp, these pickups sing. We tested these pickups in multiple strats, Alder, Ash, Mahogany, Basswood, in both Maple & Rosewood necks. There was no combination that did not sound excellent.
These are the most authentic and reasonably priced 1969 stratocaster vintage replacement pickups on the market.
All pickups are "Flash Potted" to avoid microphonic squeal but still retains the natural characteristics just like original pickups.
Left Hand Available - No Extra Charge
Output Neck 5.9k, Middle 6.0k, Bridge 5.8k
*Option:
Hendrix (Reverse) Stagger available at no additional cost. Just request reverse stagger after pickups are in the shopping cart.