Nocaster Epic Series Pickup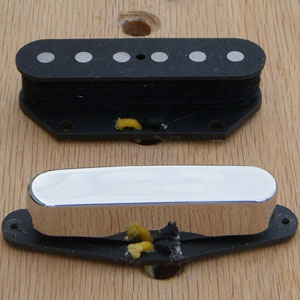 Nocaster Epic Series Original Alloy Magnets.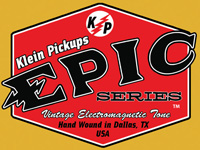 - Our Epic Series Nocaster Pickups use Original Alloy Magnets. Original magnets were sent to an Independent Laboratory for Metallurgical Chemical Analysis Testing. We then contracted direct with our magnet manufacturer to get the magnets Specially Poured to the exact composition of the Originals. The bridge pickup consists of a unique blend Alnico 3 & the neck has an extremely rare composition of Alnico 5. We are the only manufacturer who offers this. Pure, Sweet, and Authentic Tone.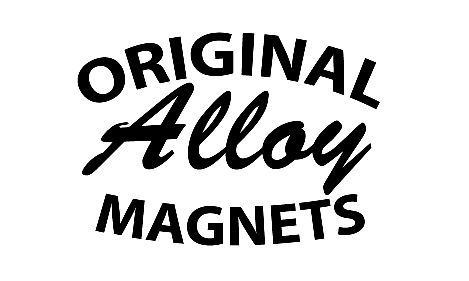 - Our 42ga Plain Enamel wire is not just stock wire. We have sent several samples of wire from early telecasters for analysis. We get our 42ga Plain Enamel built to the exact specs of the samples we have had analyzed. Exact Resistance, Exact ID & OD, & Color matching. As we have stated above, this is not just a stock spool of wire.
- Tone, the tone of our Authentic Nocaster pickups is Amazing! Those of us who have heard and played a REAL Blackguard Telecasters appreciate the nature of the tone they produce. The tone that our Authentic Reproductions produce is stunningly close, so close, if you close your eyes you wouldn't be able to tell the difference. You will never hear a more pure sounding reproduction. The tone is simply classic blackguard tele, nice fat low end, thick and chunky mids, and a smooth treble top end.
- Compression, current production Alnico 3 is very bright & brittle, it has a rather harsh upper mid range compression. The Original Bridge Alloy Alnico 3 is by far more mellow & warm sounding and has a lower mid range compression. The Original Neck Alloy Alnico 5 is extremely different from the current Strong Alnico 5. The tone of the neck is very smooth and chewy. It really has a nice bark/bite to it but it doesn't lose any of the overall clarity.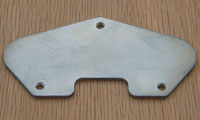 - More fun stuff
.
We have our telecaster baseplates specially manufactured. We start with cold rolled steel, then it gets stamped, mounting holes are tapped, then to plating. Our baseplates are vintage correct, 0.06" thick, not the thin stuff available through retailers. The plates are then Vintage Correct Zinc Plated. We DO NOT USE current methods to zinc plate our stuff. (SEE ABOVE) We have all of our plates plated with the same technique & chemical composition that was from 1950. Current methods have a different chemical composition and method of application. Our zinc plates all have a "white powdery" look and feel to them, this is what you find if you peek under the hood of an Early Blackguard Tele. Our Nocaster pickups have just a touch more strength than the later 1952 guitar, which adds to the mid range & overall drive of the pickup.
If you want your neck pickup Nitrocellulose Lacquer potted like the originals, we can off that at no additional charge, but it will increase the production time by approximately 72 hours for the nitro cure time. (humidity dependent)


These are the most authentic and reasonably priced Blackguard Era 1951 nocaster replacement pickups on the market.
Output: Bridge 8.3k, Neck 7.6k

Sound Clip

Sound Clip 1
Sound Clip 2

Amp: Category 5 Amplification Model: Allen

By Derron Blakely